NEWS
Athlete from New Zealand reported kidnap in Rio de Janeiro
Wednersday, 27 of July 2016
By Bruna Corralo
The city of Rio de Janeiro will held The Olympic Games. Although the games have not begun yet, the city has been highlighted in international media because of the security problems. One athlete from New Zealand reported on social networks that he suffered a lightning kidnap by men with police uniform.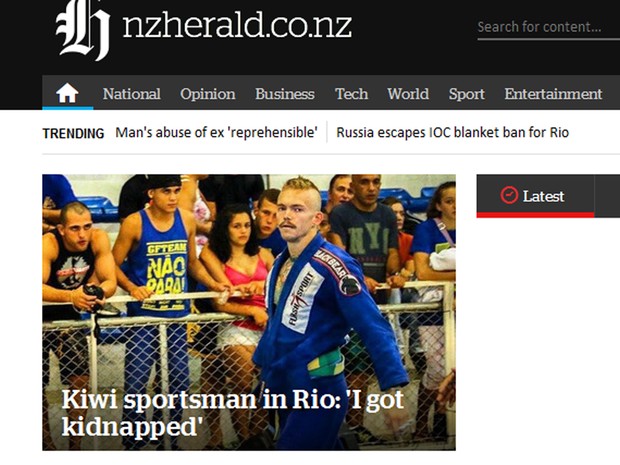 The jiu-Jistu fighter, Jay Lee, is in Brazil for about a year and came to the country to improve is technique in Brazilian jiu-jitsu. According to his post, the crime would have occurred on Saturday, 23/07, when he was returning from a competition in Resend, which is about 20 minutes from the city. I n his statement he said been forced to get into a car go to ATMs to withdraw cash.
The case was featured in the media in New Zealand. According to Brazilian Media, until the publication of this report, the civil and military police had not positioned on the reported crime.