NEWS
Is Samsung Galaxy Alpha the Phone you Have been Waiting for?
08/16/2014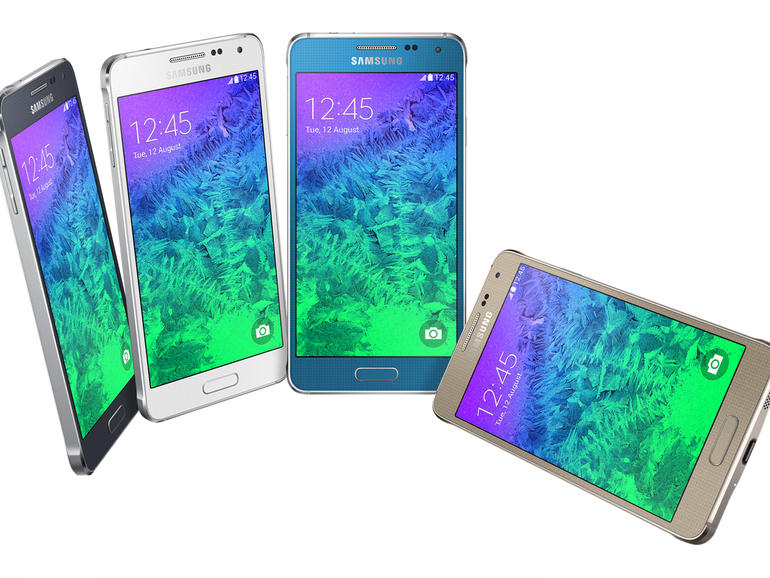 Samsung has changed the cover of its Galaxy phone. This new line
of phones is called the Galaxy Alpha, the premium line of smart
phones. They aim to match their counterpart Apple´s Iphone.
Android phones have been called cheap, but with this new line,
Samsung is expecting to demonstrate the contrary. Customers have
always been amazed with every single Galaxy launch, however, the
handsets can do pretty much everything but to have the mighty
iPhone premium feel.
Galaxy has mostly been a plastic phone for a price similar to that of
Apple's aluminium and glass model. That is why Samsung has heard
the people and finally unveiled the metal-clad Alpha with its edges covered in the quality hard stuff we've been craving on the iPhone.
"The Alpha has built and designed based on the specific desires of the consumer markets," said Samsung mobile division.
IPhone 6 is coming and Samsung needs to win over customers. But is it enough to win over the ones who doubt? Maybe not, with only
the edges of the 4.7-inch handset being given the metallic finish it's still a far cry from the iPhone 5S, which are wrapped in sumptuous
aluminium. Some have compared the edges to an iPhone and the feature does have a hint of similarity but it still bears all the looks of
a Samsung phone.
It clearly isn't a copycat of the IPhone 6; you just have to look at the back of the phone to see that same dimpled polycarbonate found
on the Galaxy S5.
On the cons that this phone have, we found that is not water resistant, the display has a lower resolution, the 12-megapixel rear
camera isn't as good as the S5's 15-megapixel snapper, there's no microSD slot and the battery isn't as powerful either. So in
conclusion, apart from the flashing shiny metal there's very little for consumers to opt for this over the Galaxy 5S or the IPhone 6.
On the other hand, the Alpha from Samsung is only 6.7mm thin, it's also lighter, more pocketable and packs plenty of processing punch
thanks to octo-core brain power under the hood.
Sadly, the Alpha is not the top of the range on phones and pretty sure others will continue to lead. The Samsung Galaxy Alpha will be
available in September in five different colours. The price is still unknown.
By Adriana Rueda
Source: C/Net
Image: C/Net