NEWS
Lionel Messi, Neymar to star as Brazil and Argentina scheduled to play at the MCG on June 9
Sunday, 5 of March 2017
By Gringo Sports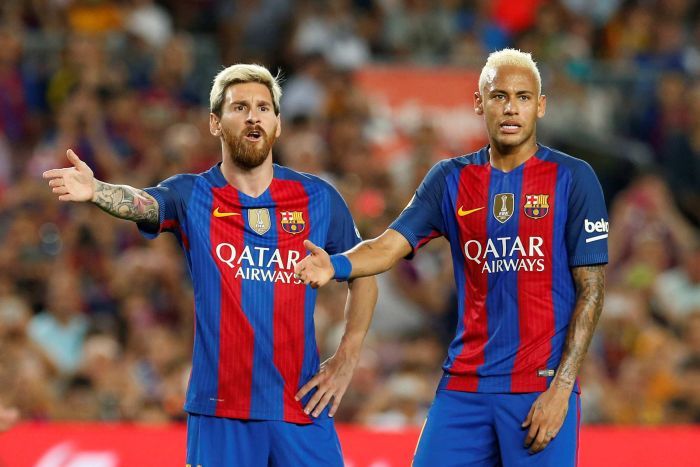 The Victorian Government confirmed on Friday the 'Superclasico' — pitting world football heavyweights Argentina and Brazil — will take place at the Melbourne venue on June 9.
"We will have the best two teams clashing here at the MCG," state Sports Minister John Eren told reporters
Recent Brazil v Argentina rivalry


Date
Competition
Venue
Result
September 2011
Superclasico de las Americas 1st leg
Cordoba, Argentina
0-0 draw
September 2011
Superclasico de las Americas 2nd leg
Belem, Brazil
Brazil 2-0
(Brazil wins 2-0 overall)
June 2012
International friendly
New Jersey, U.S.
Argentina 4-3
September 2012
Superclasico de las Americas 1st leg
Goiania, Brazil
Brazil 2-1
November 2012
Superclasico de las Americas 2nd leg
Buenos Aires, Argentina

Argentina 2-1
(Brazil wins 4-3 on penalties)
October 2014
International friendly
Beijing, China
Brazil 2-0
November 2015
World Cup 2018 qualifier
Buenos Aires, Argentina
1-1 draw
November 2016
World Cup 2018 qualifier
Belo Horizonte, Brazil
Brazil 3-0
The teams share a heated rivalry and are ranked world number one and number two.
For Argentina, Messi leads a long line of world-renowned stars, including Sergio Aguero, Gonzalo Higuain, Javier Mascherano and Angel Di Maria.
Brazil have no shortage of high-profile names, with Neymar, Philippe Coutinho, Oscar and Dani Alves expected to draw thousands through the gates.
The match will be an important hit-out for both sides ahead of South American World Cup qualifiers to be played from late August to October.
"We look forward to meeting in Melbourne.


"Our priority is to prepare for the important World Cup qualifiers coming up in 2017 and this match and the camp will be extremely valuable."


The availability of the two country's mega-stars will be the major talking point.
Touring club sides in recent years have opted to leave their biggest names at home, sparing them the cross-continental flights during the off-season.


Off the back of an arduous club campaign, and with a 2017/18 season that finishes with the World Cup, it remains to be seen whether organisers will guarantee the availability of Messi, Neymar and others.
Should the star Argentinian play, it will be his first match at the MCG since masterminding a 1-0 defeat of Australia in a friendly in September 2007.