NEWS
Petition to end vaccine coercion in Queensland Parliament
By Emma Le Breton
A petition to end the coercion into the Queensland vaccination policy has been uploaded on the Queensland Parliament website.
This comes in response to the news released this week about the new policies unvaccinated Queenslanders must face.
The petition was uploaded by Geoff Radke of Emu Vale, Queensland, with the Clerk of the Parliament as sponsoring member.
The petition closes on November 14th and currently has 45,000 signatures.
Ending the vaccine coercion would allow those with medical reasons for not being vaccinated, such as anaphylaxis and mental health conditions, to remain unvaccinated and still participate in society.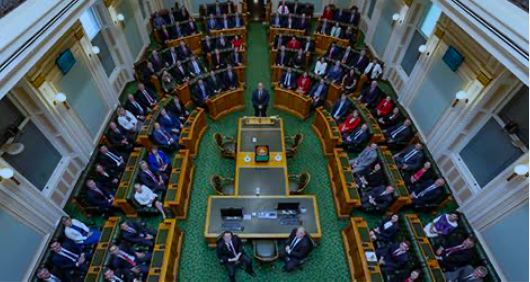 Photo by: Queensland Parliament
As the exemption policy does not currently allow those medical conditions to be exempt from the vaccine, many Queenslanders face losing their jobs and social lives.
With the aim of allowing a broader range of exemptions and upholding democracy, this petition will be put to parliament.
The petition states, "Queensland residents draws to the attention of the House that the vaccination of a person does not stop transmission of COVID to another person."
"There is evidence that vaccinated persons can contract COVID and can transmit COVID. No person should therefore be coerced into receiving a vaccination."
"Your petitioners, therefore, request the House to not violate the right of any Queenslander by coercion to be vaccinated."
Whilst Queenslanders who have had the double dose can still contract and transmit COVID-19, both rates are lowered.
The COVID-19 vaccination has been studied and proven as both safe and effective in lowering hospitalisation and transmission of COVID, and is an effective way to lower COVID cases in the community, but can put the lives and livelihoods of those with underlying medical conditions at risk.
Exemption availability and petitions against vaccine coercion have not received a large amount of media attention, due to the effective nature of the COVID-19 vaccine and Queenslanders wanting life and the economy to go back to 'normal'.
Many Queenslanders agree that a 100% vaccination rate and those with medical exemptions to remain excluded from society until the end of COVID-19 is the only solution to ending cases.
Despite this many people with medical conditions are being overlooked in the big picture, and are pushing for a greater list of exemptions.
Other petitions on the website to end the vaccination segregation policy can also be found, with many saying this will improve the mental health of those unable to be vaccinated for medical reasons.
If safe to do so, taking the COVID-19 vaccination is a step to protect yourself and the community with underlying conditions.
The petition can be found at https://www.parliament.qld.gov.au/Work- of-the-Assembly/Petitions/Petition-Details?id=3634
We'd love to hear your opinion of the new vaccination policy!
If anything in this article has caused concern, please reach out to the below services through phone, text or online message.
There is always hope.
Lifeline: 13 11 14

Beyond Blue: 1300 22 4636
Kids Helpline: 1800 55 1800