NEWS
Remove the embargo; United-States and Cuba.
Sunday, 6 March, 2016
By Marie Piumi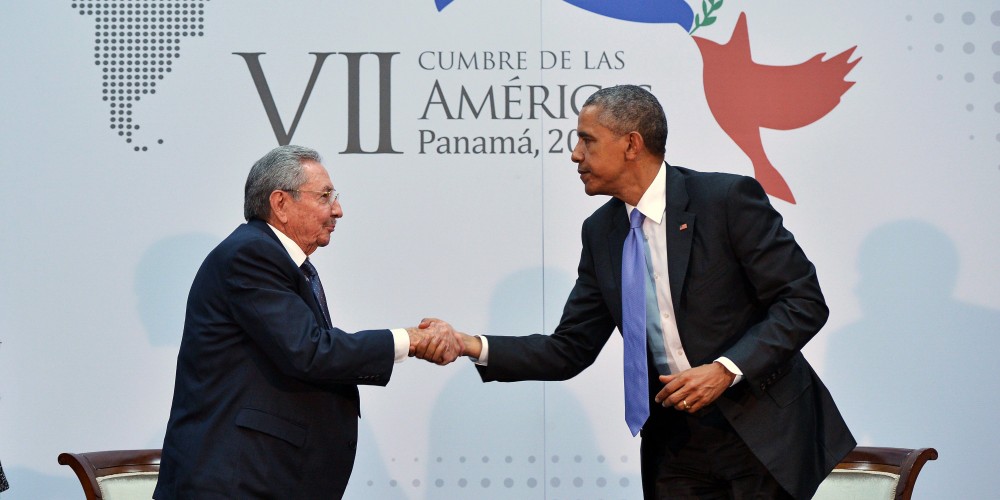 Everybody talks about it : Obama's visit in Cuba. Why ? Actually, Mr. Obama had already done many visits in a lot of countries, so why is this an historical event?
Recap : the last visit of an American President dates since 1928, with Calvin Coolidge. With the 2nd World War, and then the Cold War, both countries don't cease to be further of each other (Cuba was allied with URSS, and continue to be a communist regime, with Raul Castro). But, contrary to Fidel Castro, his successor made a kind of peace with United-States, in July 2015 : so, at the moment tensions are appeased. American embassy in Cuba was opened again in August 2015.
For the time that Mr. Obama wanted to go in Cuba, the moment is finally happened : he will go on the island the 21st, and 22nd on March, this year. This is officially the peace symbol between both States. Even if the President Raul Castro will meet Mr. Obama, it will be not the case of Mr. Castro, first generation.
But, inside the United-States, opinions are mitigated. Indeed, Marco Rubio, actual Republican Presidential Candidate, and issue of a Cuban family, told to medias that he will never go to Cuba until the country will be not "free", qualifying La Havana to communist regime, more precisely : "communist dictatorship, anti-American tyranny". He also claims that White House is violating the law, telling the Guardian he would freeze relations with Castro Regime.
To which the President answered : "In the most significant changes of our policy in more than fifty years, we will end an outdated approach that, for decades, has failed to advance our interests, and instead we will begin to normalize relations between our two countries" - "Through these changes, we intend to create more opportunities for the American and Cuban people, and begin a new chapter among the nations of the Americas". On the government website, he added that:
"The embargo that's been imposed for decades is now codified in legislation. As these changes unfold, I look forward to engaging Congress in an honest and serious debate about lifting the embargo".
And how everybody knows, United-States is the country which helps nations, the people Savior!