NEWS
Robin's Hidden Pain Revealed by Longtime Friend
08/15/2014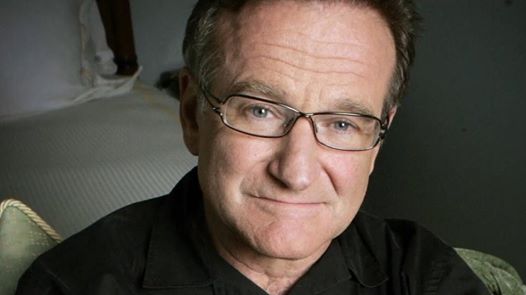 There didn't seem to be much that Robin Williams couldn't do. He spent a
career entertaining us, making us laugh and moving us in his Oscar-
winning role in Good Will Hunting and in so many other Hollywood roles.
Williams used humour to bring others happiness, which made it more
heartbreaking when the world learned of his apparent suicide at age 63.
His publicist, Masada, issued a statement saying Williams "has been
battling severe depression of late. This is a tragic and sudden loss."
Masada works with many legendary comedians and knows firsthand the troubles some face off-stage. Williams was described as
genuine, with such a high energy than nobody would ever figure out anything. He would never let anybody get inside to know what was
going on.
It seemed like he did not want to talk about his problems, seemed he always wanted to make people laugh.
In 2011, Masada, with the help of psychologist Ildiko Tabori, started providing onsite therapy for performers at the Laugh Factory to
help them cope with the highs and lows that often come with being an entertainer.
Depression and substance abuse among performers is more common than people realize and Williams was no exception. "He was a
lifelong addict. It's a lifelong illness that you take a day at a time... this is a medical problem, and we have stop seeing people who
have drug addiction as evil, bad, weak people," says Mental Health expert Gardere.
Celebrity artists are far more vulnerable to depression than the rest of us, and despite fame and fortune they are often more sensitive
and feel emotions strongly. This can produce great writers, poets and musicians, but also anxiety, depression, anguish and mood
disorders.
As tributes flowed in for comedian Robin Williams after his apparent suicide, there were many questions about the state of mind of the
Oscar-winner once called the funniest man alive.
By Adriana Rueda
Source: Yahoo News
Image: AFP