NEWS
THE milky bars are on Sandra Bullock
08/05/2014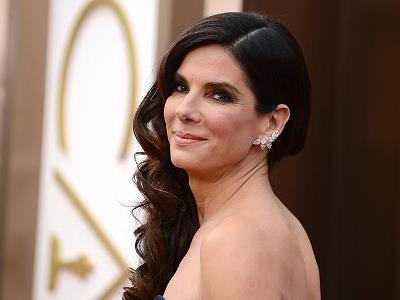 Thanks mostly to 'Gravity,' Bullock tops FORBES' 2014 list of the highest-earnings actress with an estimated $54.6 million in earnings between June 2013 and June 2014. Her box office smash Gravity, made $767.5 million around the world.
The fact that The Hunger Games franchise stars a woman hasn't stopped fans from spending millions of dollars on the movies. Star Jennifer Lawrence earned less than $1 million upfront for the first movie. Now she's in a position to demand top dollar for future Hunger Games movies as well as a share of the backend. It is estimated that Lawrence earned $36.4 million between June 2013 and June 2014 ranking her second on the earnings list. Lawrence ranked 12th overall on Forbes Celebrity 100 list which measures a mix of earnings and fame.
And in third place is Jennifer Aniston who made $33.2 million in the past 12 months. The 45-year-old is still making money from Friends and reportedly makes millions from several endorsement deals with brands such as Aveeno. In fourth place is Gwyneth Paltrow, who made $20.3 million.
In fifth place, Angelina Jolie and Cameron Diaz are tied, both pulling in $19.2 million.
Last year's top earning actress, Angelina Jolie, ties for fifth place on Forbes list with Cameron Diaz. Each actresses earned an estimated $18 million last year. In 2013 Jolie earned an estimated $33 million. She earned less for Forbes latest list because they had credited her with her large upfront payment for Maleficent last year. She'll earn more next year thanks to her profit participation on the Disney film which has earned more than $700 million at the box office so far. She's also well positioned for some kind of Oscar love. Unbroken, which Jolie directed, hits theatres this Christmas.
To come up with their estimates, Forbes "talked to agents, producers, lawyers and other in-the-know folks to figure out how much each celebrity earned from entertainment-related work during our 12 month time period".
By Adriana Rueda
Source: Forbes.com; Business Insider
Image: The Courier Mail