NEWS
Simon Cowell With Baby Son Eric, "Just Like Twins"
08/16/2014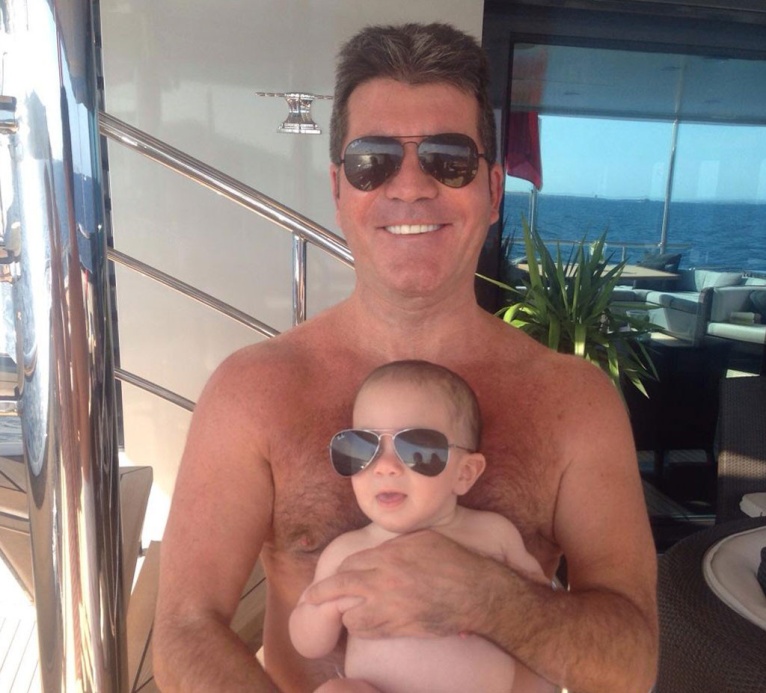 They are like father, like son.
Simon Cowell, American Idol's most famous and nasty former
judge and creator of The X Factor franchise, shared on Wednesday
a photo of himself appearing with his adorable baby boy Eric on
Twiter. Both are shirtless and sport one of the 54-year-old British
reality star's favorite aviator sunglasses. Simon looked as if he
was taking some time off from his busy schedule, as he enjoyed
the day with his little one on what appears to be a luxury yacht.
"Taking after daddy," he said. The man once dubbed "Mr. Nasty" is
smiling.
Cowell's girlfriend Lauren Silverman gave birth to Eric on
Valentine's Day 2014 and is the couple's first child together. In
March, Cowell said he did not rule out having more children, saying he was "born" to be a dad.
Simon also revealed that he has found fatherhood a much easier adjustment than he expected. 'It's not that difficult – if you've got a
good partner, who I've got, it's a lot of fun. It's easier than I thought.'
The reality star had shared on Twitter the first photos of Eric, then two days old, saying, "now you can see how very handsome little
Eric is."
By Adriana Rueda
Source: E Entertainment Online; Mail Online; Daily Mail
Image: Daily Mail