NEWS
Aussie NBA Star Patty Mills out of the Basketball World Cup because of a serious injury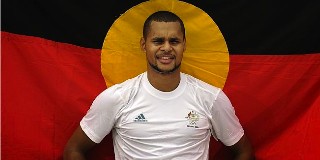 07/09/2014
The Australian San Antonio Spurs player Patty Mills will be out of the Spain's Basketball World Cup with Australia because of a serious injury on his shoulder that will need seven months of rehabilitation. According to the information revealed by Fairfax Media, Mills have had an operation to repair the torn rotator cuff in his right shoulder, his shooting shoulder, after he carried the injury for most of the San Antonio Spurs' NBA title-winning season.
The guard felt devastated and says being ruled out of Australia's World Cup campaign is the toughest part to swallow. Mills is shattered that he will miss what looms as Australia's best chance to win a medal at a major international tournament. "Missing the Boomers is the toughest of it all, I have a tremendous amount of pride to play for Australia," Mills said.
Australia National Team will play in the World Cup in Spain from August 30th to September 14th, with the Boomers boasting NBA players Matthew Dellavedova, Aron Baynes, Dante Exum and Cameron Bairstow, as well as European star Joe Ingles. But now this team loses one of their masterpieces.
The Canberra player, formed at Canberra Marist College, said the layoff would make him hungrier to succeed. But that would be a really long stand by because he could miss up to four months of the 2014-15 NBA season as well.
The injury is a really huge shock for the brand-new NBA Champion, just 2 weeks after winning his first ring with the Spurs, in a triumphant campaign that made him crucial to San Antonio's title run, as his coach Greg Popovich recognised.
Mills' father Benny is a Torres Strait Islander and his mother, Yvonne, was a part of the Stolen Generation, reason why he is really close to the aboriginal and indigenous culture and his background. In fact, he is the first Australian of indigenous heritage to play in the NBA Finals, and of course, the first Australian aboriginal NBA champion.
Mills had the best season of his five-year NBA career with the Spurs, averaging 10.2 points a game in the regular season and going on a scoring spree in game five of the NBA finals to lift San Antonio to the title against Miami Heat.
By Santiago Ivar
Sources: