NEWS
THe Socceroos Return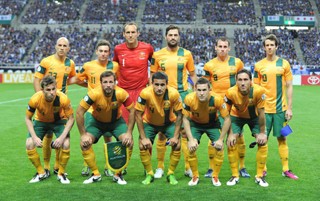 The Socceroos may have bowed out of the World cup, with a 3-0 loss to Spain, but their gutsy performance in their last three matches will go down as a remarkable achievement.
It was a swan song match for both Spain and the Aussies, who were already out of the competition, but they played fiercely at the Arena De Baixada in front of a crowd of 40 000 fans.Spain's goals went to Juan Mata, Fernando Torres and the A-League-bound David Villa.
"It's disappointing to finish in the way we did," captain Mile Jedinak said after the match.
"We tried to play ourselves into the game, it just wasn't there today. We just didn't get into those areas, and if you give them enough chances, they're going to score. They're a quality side."
Coach Ange Postecoglou was pragmatic about the result. ""They're a class above us and that's the reality,"
Australia's previous performance in the world cup told a different story. The heart-stopping match against the The Netherlands showed infinite promise but ended with a 3-2 loss thanks to Robin van Persie and Arjen Robben.
Socceroos goalkeeper Mat Ryan admitted that The world cup was an emboldening, but alarming challenge for the team ""It's been a massive eye-opener for me, coming to this top level and seeing the individuals we're up against," said Ryan."
Tim Cahill remains the hero of the team, scoring five goals in total in the world cup, a sensational result for a Sydney boy far from home.
The Socceroos return to Australia next week, defeated, but heroes nonetheless.
By Lucy Oliver