NEWS
Brisbane's 2022 Latin events list
Blank 37
By Emma Le Breton
1 January 2022
Disclaimer: Due to the ongoing pandemic, these events might be canceled at any point and/or the dates for these events are subject to change.
January 21st
Mexican Wrestling
After a two-year hiatus, returning to the stage is wrestling at the Triffid!
March 17th
Australian Latin American Business Council Dinner
l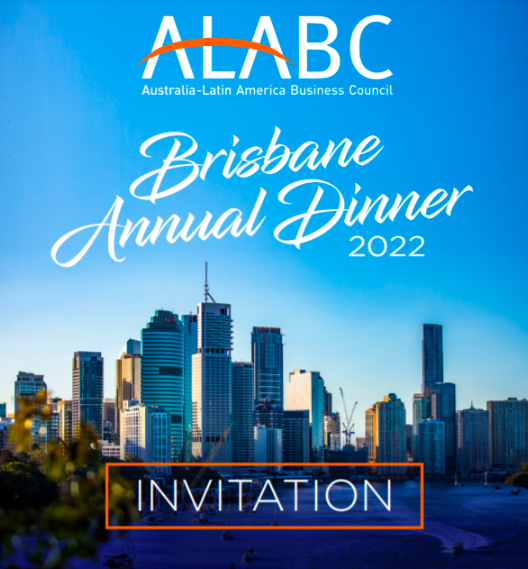 photo: alabc.com
With tickets starting at $100, this night provides a 'celebration of the growing relationship between Australia an Latin America'.
The dinner focuses on innovation, business, science, education and of course food!
April
Moro Spanish Film Festival
Photo: The Moro Spanish Film Festival

This event provides accessibility to a curated selection of films offering film lovers a cinematic journey across Spain and Latin America. This is a whole family event, great for a day out.
July 20th
Colombian Independence Day festival
photo: Facebook
Hosted in King George Square, "Brisbane will dress in yellow, blue and red for the Colombian Independence Day Festival, a remarkable experience of music, traditional food, dancers and Colombia music groups.
"Come and enjoy...traditional Colombian culture full of flavour, talent and happiness."
With success last year, and crowds gathered for the music, food and atmosphere this event isn't one to miss.
2022 will mark the festival's fourth year.
Brisbane TAFE is now offering Spanish conversation courses year-round, for those wanting to brush up or find a stronger connection to their culture!
As the year progresses more events are scheduled around Brisbane, make sure to stay updated!
All other weekly events can be found through this link, listing regularly held festivals and classes around Brisbane.
https://www.gringomedia.com.au/news/upcoming-events-in-brisbanes-latin-calendar