NEWS
Olympic Torch will tour for 329 cities in Brazil until 5 August
Saturday, 11 of Jun 2016
By Jaqueline Zavoneli
The flame landed in the country in 3 May and now is now in the state of Piaui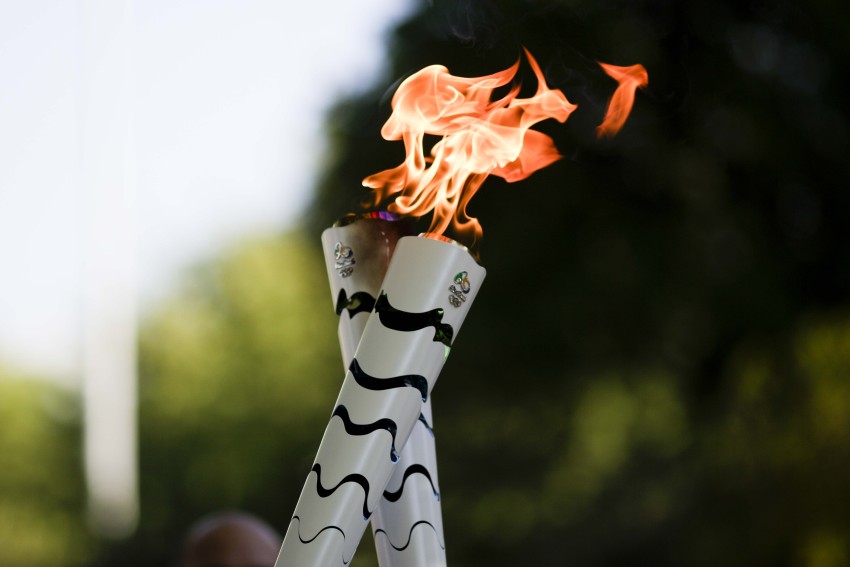 The Olympic flame had arrived in Brazil in 3 May and begun its 95 days' journey for the opening ceremony in 5 August. It is the first time the flame is landing on Brazilian soil since it was lit in Ancient Olympia and it will tour 20,000 kilometres in 329 cities.
This is the fourth largest domestic route in the history of the Olympic torch relay. The torch is now in the state of Piaui, where is going to circle around to several cities and them moves to the state of Tocantins in 11 June.
The first one to carry the flame was the President of the Rio 2016 Organising Committee, Carlos Arthur Nuzmanm, in the Brasilia airport. It had flown inside a small lantern on a special flight from Geneva, in Swiss, to Brasilia.
Then, it travelled to the "Palácio do Planalto", the official workplace of the President of Brazil, where Dilma Rousseff, who was the President at that moment, handed the torch to Fabiana, captain of the Brazilian women's volleyball team. In all, there will be among 12,000 torchbearers to carry the flame on the day, including famous sporting figures, Brazilian celebrities and ordinary people. All torchbearers receive a short training on how to handle the torch without risks.
There is also a safety lock that blocks the removal of the gas cylinder and access to the interior of the torch. Each of them takes the flame for about 200 meters.
The torch relay last 100 days and during this time it is kept burning by a special method and weighs about 1.5 kilograms. The biggest difference of this Rio torch is the moment of the "kiss", when a torch touches the other to transmit the flame. At that moment, the torch wins colors and movements, becoming about 6.5 cm higher.
Rio 2016 Summer Olympics will be held in Rio de Janeiro, Brazil from 5 to 21st August