NEWS
Brazil to play Westfield Matildas in Australia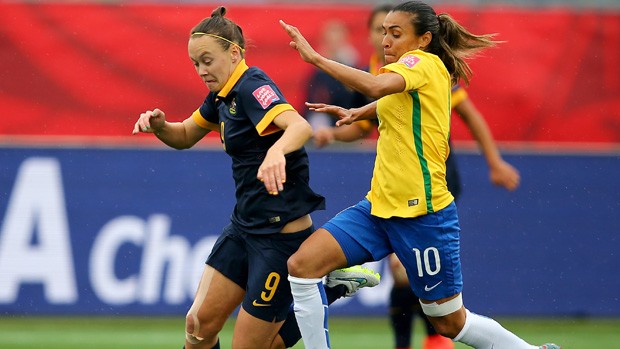 mvkjvl/l
17 of September 2017
By Gringo Sports
This two-match series will come soon after the Westfield Matildas meet Brazil at the 2017 Tournament of Nations in the USA.
FFA's Head of Women's Football, Emma Highwood, said it was a great opportunity for fans to see two of the highest ranked women's teams in world football.
"To have a national team of the calibre of Brazil agree to these two matches is a fantastic coup and we thank the Confederação Brasileira de Futebol (CBF) for agreeing to play these matches," said Highwood.

Read more at http://www.matildas.footballaustralia.com.au/article/westfield-matildas-to-play-brazil-in-australia/1vnqubtdgh9wm1407q0rkv2z2z#PxE70pC1P5TMdPBC.99