NEWS
FootVolley – More than Just a Game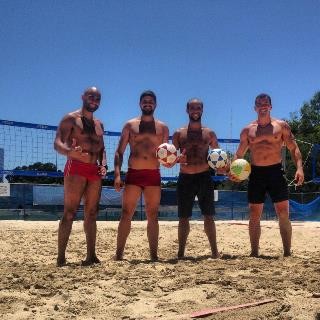 Marcelo Brito is a fit man. A fit man from Sao Paulo. A fit man with a passion. He lives and breathes sport, and his enthusiasm for it is infectious. He is a soccer coach, with P.E qualifications, but footvolley is the sport he has championed in Brisbane.
FootVolley is not just great exercise – it represents the vibrant beauty of Brazil. Brito explains the origins of footvolley.
"Footvolley was born in the 1960's at the famous Copacabana Beach in Rio de Janeiro / Brazil when a group of friends couldn't play the game on fine sand because the beach was too busy. Instead they started to play football on Volleyball courts and that was how Foot volley came about."
Since that time footvolley has spread in popularity throughout the globe, and Brito is making its presence in Australia official. In 2009 Brito established the First Australian FootVolley tournaments.
"We are pretty happy with the creation of Footvolley Australia (FVA). We are a not for profit Sporting Organization formed to establish, guide and promote the sport. FVA is committed to support development and growth of the practice of footvolley, an innovative physical and recreational activity."
And now Brito is bringing footvolley to the Sunshine State. And you can play or observe!
"We areabout to set up a new footvolley event in Surfers Paradise / Gold Coast. For more details about all tournaments visit our website www.footvolley.org.au/ or our facebook page Brisbane Footvolley Association."
Gringo media is thrilled to support Brito in promoting footvolley, and recognises the importance of community support. Marcelo recognises Gringo's contribution, adding
"Gringo Magazine and Gringo Media will have major participation in developing our Footvolley programme. In this way we can reach all sporting, health and fitness enthusiasts in our community. This makes the sport more accessible and helps to develop athletes' careers."
"I really admire how Australia takes sports seriously. It's amazing to see how engaged the whole country is. From small communities to big companies and even the Government all together supporting and funding not only the elite athletes but also all youth sports levels. Our enthusiasm for sports is similar. Both Brazilians and Australians are very passionate about their regional teams."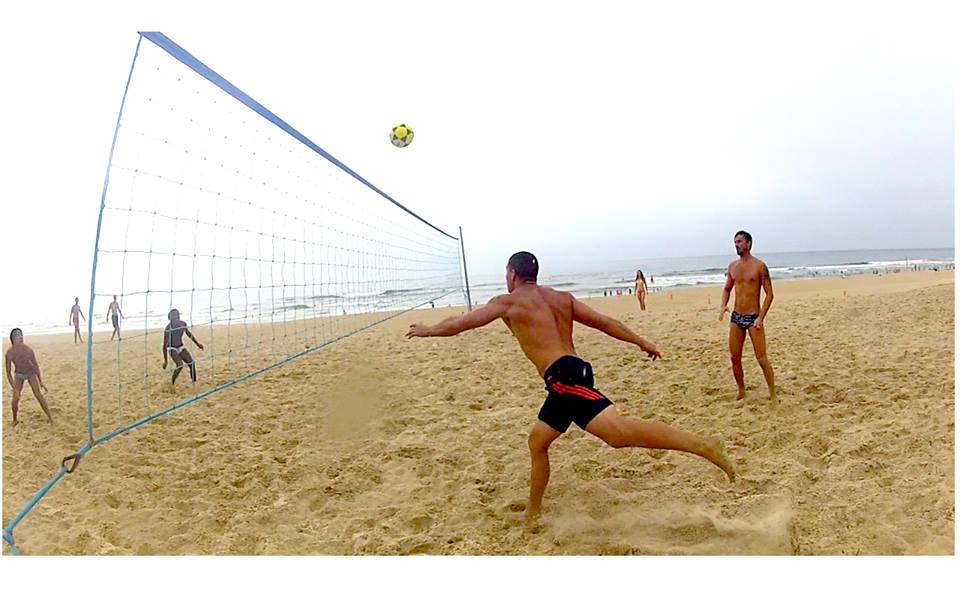 Brito is promoting a new and exciting sport in Brisbane, and forging respect and a strong bond and between Australia and Brazil. And at the end of the day Grito knows that sport is more than a game. It's a culture and a way of life.
"Brazillian culture has got a different way of dealing with life. We are known for always being happy and positive. In my opinion we can definitely help Australians to look at things from a different point of view. Coming from a very hard reality Brazilians tend to be very creative which translates to everything else we do."
So here's to Brito and his admirable efforts to bring foot volley to the people.
By Lucy Oliver
X