NEWS
Help Tina Bollendorff to create a music video for her new single - Time To Rise!
6/10/2014
The Australian Singer Tina Bollendorff is launched the project for her new video clip
here the link: https://www.kickstarter.com/projects/1398178515/time-to-rise-music-video?ref=nav_search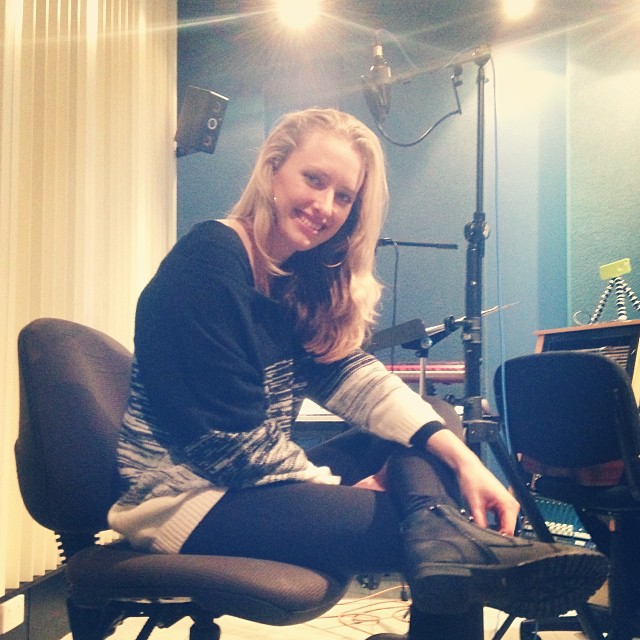 We've recorded our Song, now we're counting on YOU to make rest happen!
Friends, family, and fans: Thank you so much for visiting our Kickstarter!
We are, singer/songwriter Tina Bollendorff , and songwriter/producer KC Chen. We met in 2011 during a recording session.
In 2012, we collaborated on two music videos featuring the cover songs" Let Her Go" and " Tears Always Win." (Links Below) Since then, we've grown in our musician and producer type relationship and our sound has matured into something new that we want to share with everyone.
After our first collaboration " Next To Me"
"Time to Rise" is a single that we've been working on for the past 7 months. As uni students, we had to share our time very carefully between school, work, and our music.
As independent artists, we are now planning to make a music video together with the song " Time to Rise". However, the recording and filming are very costly, but because we are able to record the song ourselves, we will save a ton of time and money. We need your support to make the music video happen. Now that the music is almost ready and we have the plan for the video, THAT'S WHERE YOU COME IN!
We are asking our supporters to help us raise $1,500 in order to cover all of the costs associated with completing this music video. First, we need to find the venue and we need to hire the venue and equipment. Next, we will be looking for the film crew and actors (in this case dancers) who are able to choreograph the moves for the song.
We're offering lots of different rewards for various tiers of donations, ranging from a free track download, to our music and video. Take a look at the individual tiers to see which would be best for you.
We are SO close to making this music video a reality and being able to share it with everyone! Every donation gets us closer to reaching our goal, and we are so thankful for all of your support!
here is the link: https://www.kickstarter.com/projects/1398178515/time-to-rise-music-video?ref=nav_search
By Fernando Godinho