NEWS
Jennifer Lopez heading to Down Under in Australia's next X Factor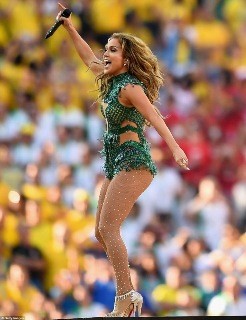 J- Lo would be visiting Australia
Jennifer Lopez has recently announced that she will take part in Australia's next X Factor.
Known for 2000's hits like "Love Don't Cost a Thing" and "All I Have", the Latin-American singer had re-emerged into the musical scene a few years ago following her role as judge of 2011's American Idol.
Now joining the Aussie version of the X Factor, J-Lo will hold a similar position as guest judge and mentor to the contestants. Viewers will watch her assist the four current judges in eliminating three of the contestants in preparation for the final round.
Appearing in the "home visit" stage of the competition, the contestants will visit the diva and seek her mentoring advice. Previous star mentors in preceding seasons of X Factor Australia have included Will.i.am, Guy Sebastian and Beyoncé.
The Latino singer, who recently performed for the 2014 World Cup opening ceremony in Brazil, admitted that she could not discern the difference between Australian and New Zealand accents. ''(Your accents) do sound a little similar to us, you know, when you hear them side by side. Please don't be mad at us!''
The first episodes of X Factor will be broadcasted on Channel 7 next month. Lopez will appear in three episodes of the series prior to the finals.