NEWS
Romeo Santos Surprises at Yankee Stadium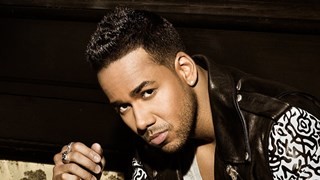 07/15/2014
Surprises were abundant at Romeo Santos' sold out Yankee Stadium show Saturday night. The bachata superstar drew a deafening hometown crowd on the second night of his historic two-show run at the Bronx ballpark. Concertgoers went wild with Romeo's every word as they stayed on their feet for almost all of the nearly three-hour set.
The highlight of the night was an unexpected reunion of Santos' former band Aventura. For the first time in four years, the group shared the stage and performed a medley of their hits, inducing piercing shrieks from fans. Together, the foursome rose to fame over 15 years, starting in the Bronx in 1994 playing modest venues and eventually going on to sell out four nights at Madison Square Garden.The Yankee Stadium shows make history for Santos as it was the first time in over 40 years that a Latin artist has headlined the field. The Fania Allstars last did so in 1973.
Fellow bachata hit maker, Prince Royce, stunned the stadium when he appeared from a riser to join Santos for the hit single "Odio," performing Drake's part of the track. Santos and Royce are arguably the two biggest stars in the genre today, providing a rare moment as the two shared the stage.
Later, Marc Anthony arrived to sing alongside the headliner for their salsa collaboration "Yo También," which appears on Santos' latest album "Formula, Vol. 2." The crowd responded with an extended ovation as they cheered on the salsa legend. Santos then left the stage and generously offered Anthony a solo performance of his massive hit "Vivir Mi Vida."
Santos' finale emphasized his persona, and exemplified why he is such a superstar. For his performance of the salacious and extremely popular "Propuesta Indecente," he brought out a woman to serenade her, but before he hit the second verse, they had moved to a king-sized prop bed. He sang the latter half of the song from under the red velvet comforter, throwing a bra from the blanket in case anyone missed the point.
Overall, the show was one big party. There were no lulls in Santos' act, and fans filled the venue with nonstop energy. Santos has brought bachata to the mainstream, with the numbers to prove it. The 20 years he has spent pounding the pavement culminated in the most epic shows of his career this weekend at Yankee Stadium.
Sources: Billboard, Rolling Stones
Images: www.lymelytetv.com, https://twitter.com/henrysantos
By: J. Kinnen