NEWS
Mel Bedani Brazilian Jiu Jitsu champion 2019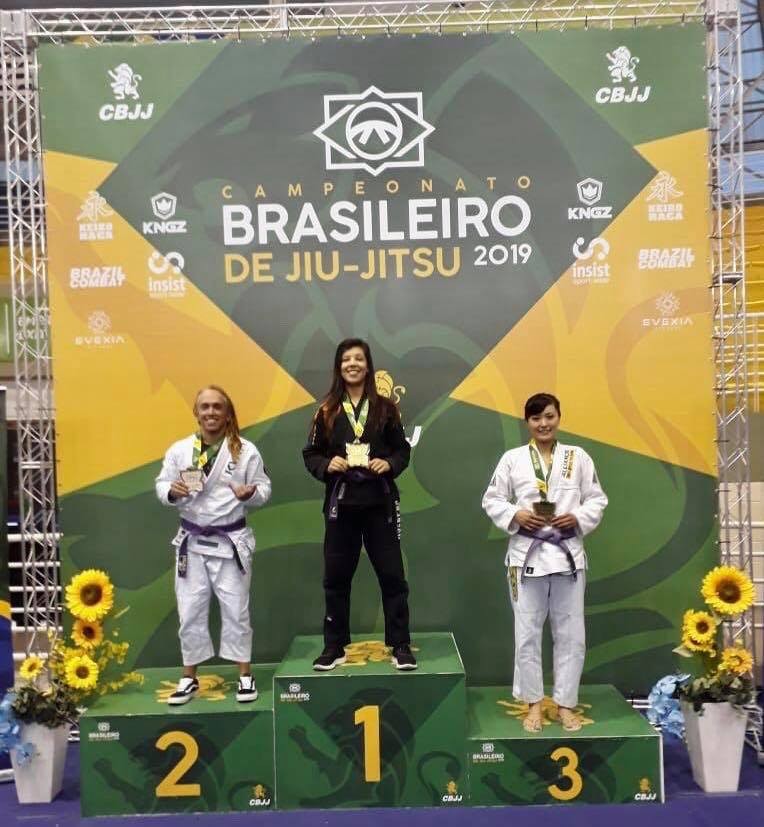 Mel on the podium
9 of May 2019
Gringo Sports
A Brazilian purple belt, born in Mauá São Paulo, introduced by a friend to the world of Jiu Jitsu in 2012, since the first training in Brazil Mel Bedani gave consequences in her training while being in Australia.
It were 5 years of up in down because of though student life she had in Australia but until at this present moment she has already won several titles such as Australia Nationals Gold medal Queensland States Silver Medal and Sydney open Gold Medal and others local championships on the Jiu Jitsu fiel.
Coming from a poor family but hard workers and without family support, financial support, Mel start her journey in the Jiu Jitsu field.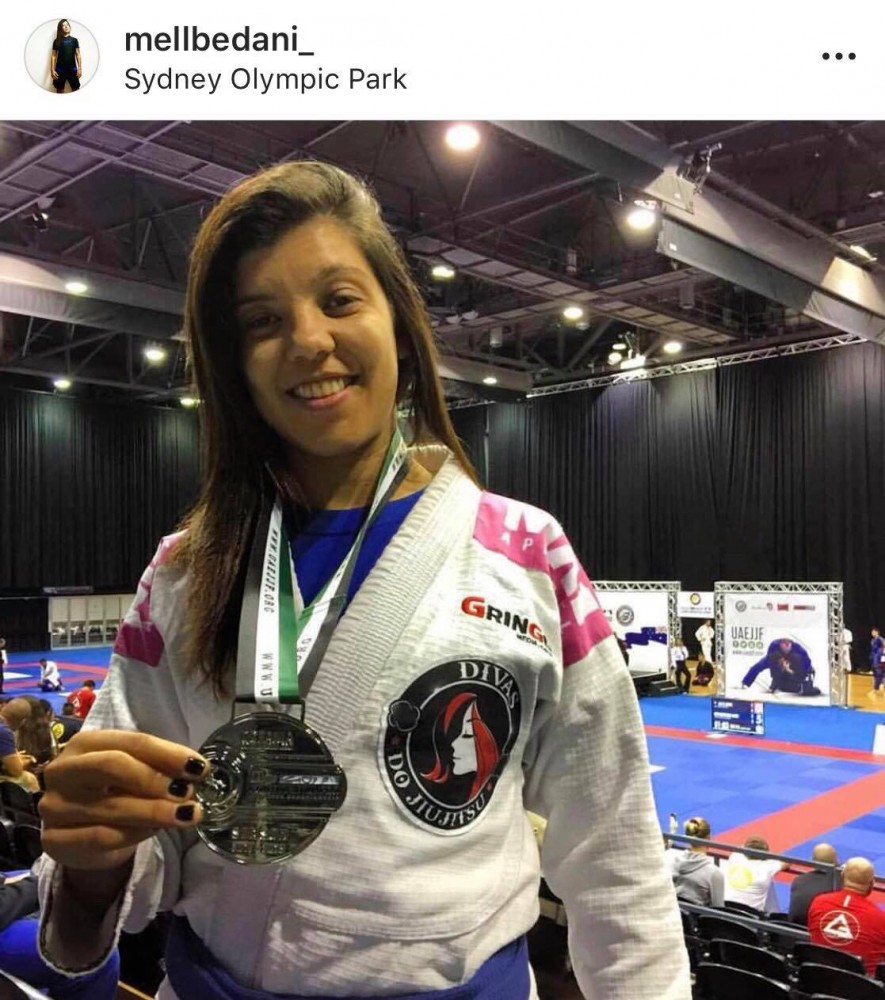 Get to know a little bit the history of Luzia Lara Bedani.


While being in Australia in the beginning, Mel had been forced to stop training for 7 months in Gold Coast, due the very hard work towards being students in australia, paying for students fee, daily spending cost etc, and without much time to dedicate for training however with all these obstacles Mel managed to make her first competition in the year 2013. After first competition did not went well by obstaculos imposto by life to her.
" Being in Australia was not easy for me after first competition that was not well due the time then I starting looking for my permanent in australia also it did not work well, after that my life literally fall down as the same time i have broke up the relationship with my partner. Was so hard to me and I was devastated … since then I decided to focused in what make me happier. Then I decide to do everything to dedicate my life to Jiu jitsu also because i know i would not stay in australia for long.
After all her dedication, efforce and all the training Mel was ready to her second competition with the help of one sponsor.
a week before fighting her discovered that I had anemia and a bacterium her my stomach.


I thought about quitting because I was weak and taking a lot antibiotics, but I Thought had nothing to lose and I decided to compete anyway.
It was in this competition that I have found one sponsor to help me to cover and pay for some of my expenses during all my competition in Australia.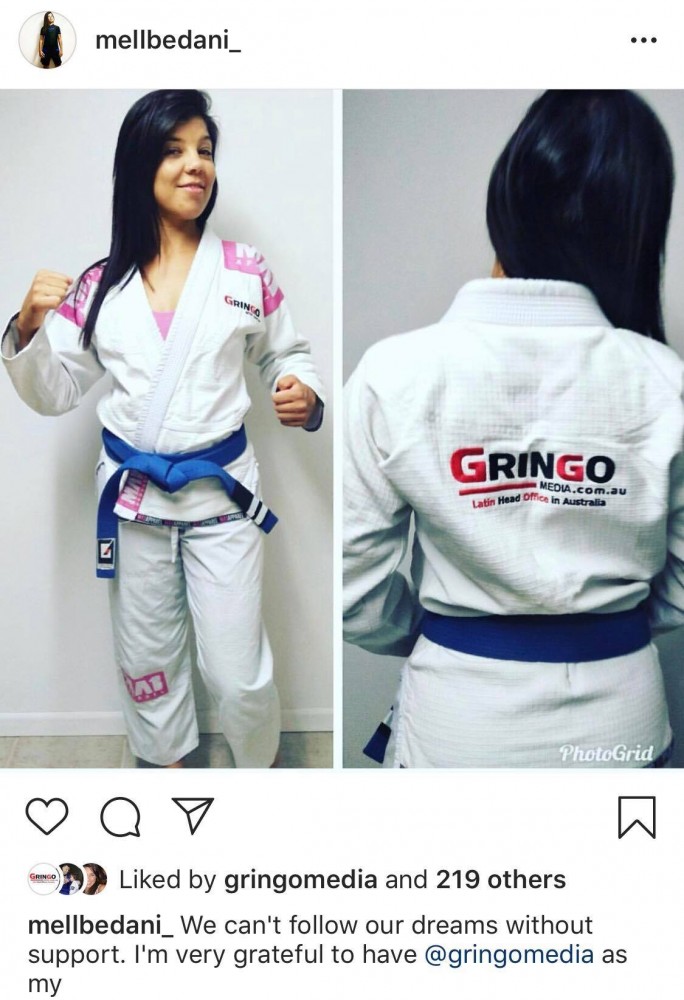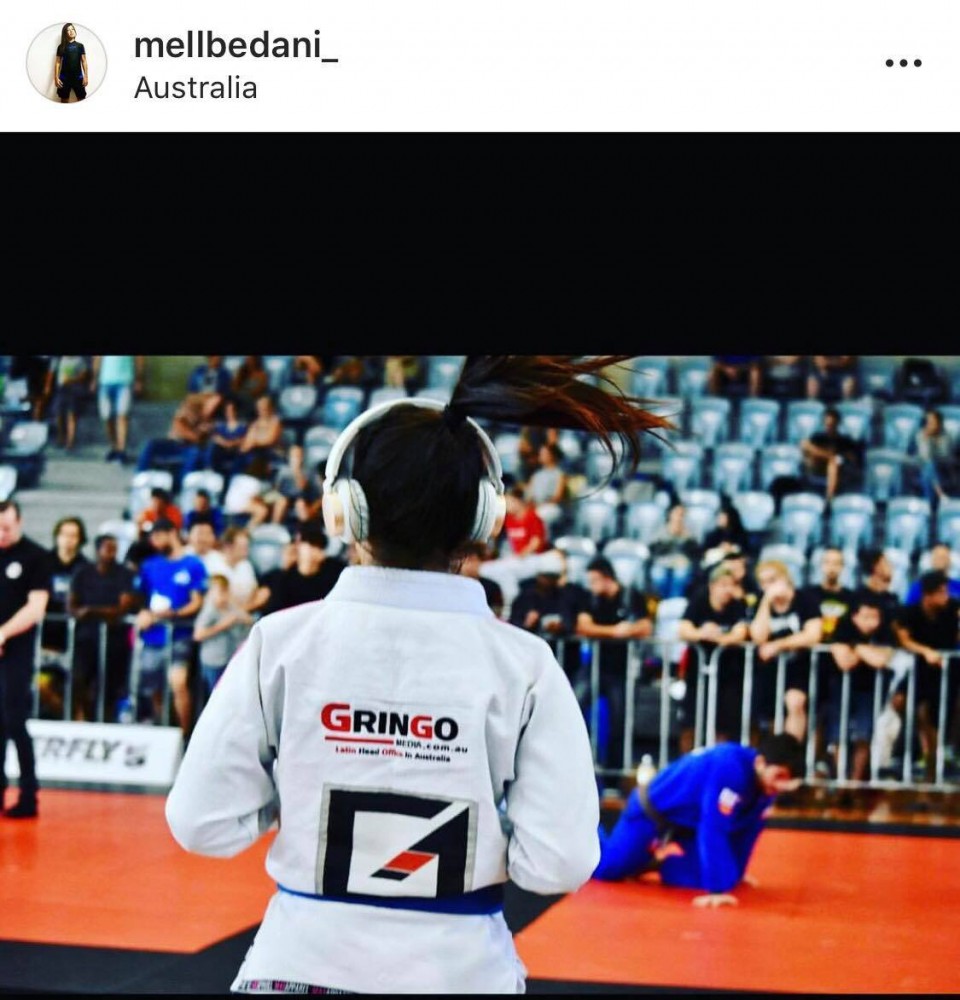 The competition was the most important in Australia.
Gringo Media helped me so much financially with they help I could compete and won the australian national title.
Due the termination of the student visa in Australia, So Mel decided before going to Brazil to go to Thailand to train and conclude and special course called Pad holder requested by MMA Coach in Dubai.
It was a job opening in Dubai, a MMA coach , I signed up for the vacancy and I started the selection process, I stayed 3 months through the process, sending training videos and in that time I took a course to Pad holder.
Mel did not has much money but she was invested what she had to do the course that would be fundamental to get the vacancy so she has desired.
It was then when She decided to go to Brazil to visit her family before going to Dubai,

it seems everything happy ending, but her was surprised by the life again.
It ended up not happening to go to Dubai, and then she decided to focus on the training and competition in Brazil.
was when I started to prepare for the Brazilian Jiu Jitsu Championship 2019, I was trained a lot, had days that I wanted to give up but that was the only thing that motivated me at the moment and I tried my limit and Everything worked out, I'm Brazilian Jiu Jitsu champion 2019.
Now next dream of the World Masters in August in Vegas

It is still a big step forward because I do not have sponsorship, but for those who have faith, life never ends.

Osssss