NEWS
New vaccination mandates for Queensland
Blank 30
By Emma Le Breton
6 December 2021
This morning, the Queensland Government announced that workers in high-risk settings will be required to have one dose of the COVID-19 vaccine before the 17th of December, and beed be fully vaccinated by January 23rd.
The jobs stated include teachers, early childhood educators, those working in airports, correction centres and youth detention.
The Queensland government has announced that these measures are to protect those in the community who are vulnerable; such as children who cannot be vaccinated, and airports which are a virus gateway.
If this mandate will include any other high-risk jobs is still to be seen.
Senator Pauline Hanson recently put to parliament that the vaccine mandate in high-risk environments was necessary - relating the need for flu shots when working in healthcare, to a need for the COVID-19 vaccination in similar circumstances.
Other senators have differing opinions, causing frequent debate in parliament - but as the mandate for Queensland vaccinations stand, many workers risk losing their jobs if they refuse to roll up their sleeves.
With previous mandates being released earlier in the month November saw a large number Queensland's being vaccinated, proving mandating an effective strategy in vaccination distribution.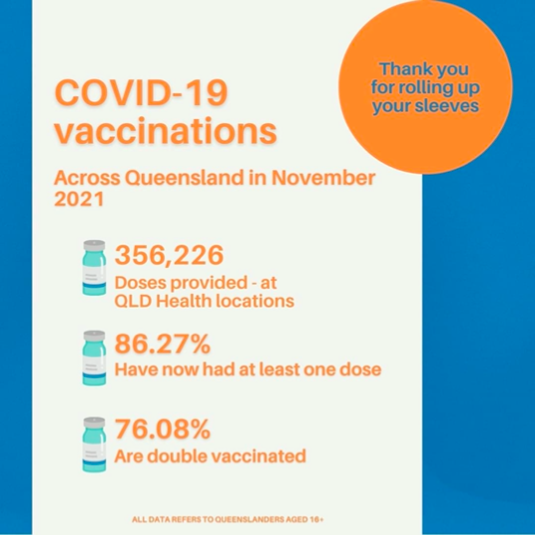 Photo: Queensland Health

What's your opinion? Leave a comment below!