NEWS
The EFOYS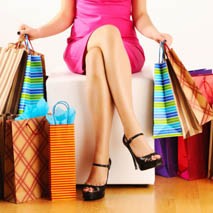 Is it really a bargain?
The End of Financial Year has arrived, and with it the sales have made their way through advertisement to attract people to the stores this week. From goods to services, there is a whole range of items that will attract consumers around this time, and although it may seem like an exciting time for buyers looking for a bargain, it is also wise to review some priorities and be cautious at the moment of making any purchases.
Cash back offers, Extras, Clear Outs, Bargains are some of the concepts that are likely to attract customers to every store in the next two weeks. It is a tempting moment in the life of those who have been wanting to buy a particular item but did not want to pay as much. Sometimes, these buyers walk away with the well-earned reward and a smile on their faces, but sometimes the disappointment is inevitable and the shopping spree becomes a journey full of regrets.
Are the bargains real bargains? Reduced prices are real, but they only apply to selected items, so if you are looking for the last generation of smart phones on sale, it's not going to happen. Sale prices are mostly applicable to stock that needs to be sold for a lot of reasons including clearing shelves to bring in new stock, damaged goods or goods that are not that popular. But the main motive as a seller is starting the New Financial Year as clean and fresh as possible, getting rid of unwanted stock and making room for new products.
For those heading to the shops this week, the most highlighted purchases are white goods, electric appliances, not to mention the massive sales on fashion and beauty departments. This does not mean that some service providers will not take advantage of the EOFYS frenzy bringing offers on mobile/internet plans, insurance, paid TV, etc.
By Janeth Taborda