NEWS
Spanish Work and Holiday Visa in Australia, ready to be real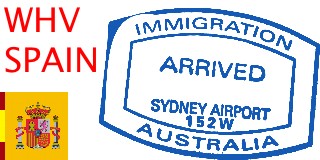 07/07/2014
After many rumours and months of silence, Spanish and Australian governments have agreed to work seriously towards the final concession of a Work and Holiday Visa between both countries. The Spanish Ambassador in Australia Enrique Viguera has been the person in charge to give some details about how the negotiation is going on the official Twitter account of the Spanish Embassy in Australia.
This is an important step forward for both countries to reach a final agreement about the matter, which was at a standstill from one year ago, when the Spanish proposal was sent to the Australian Government on August to try to make a new progress in that respect.
Now the Australian counter offer has taken place in order to establish the general principles upon the new Visa. But the process could bring the final settlement soon, as Viguera reported in a new message, saying that "we are confident to sign de Agreement before the end of the year".
Some of that most important terms and conditions to apply for the new Work and Holiday Visa are about the age and situation of the future applicant. The potential holder of the new WHV has to be no older than 30 years old at the moment of applying, have finished the second year of his bachelor degree, and being able to use a good English level before arriving to Australia ("Functional English" as the Spanish Embassy pointed).
According to the text of the draft agreement, Australia stands just 500 Work and Holiday Visa for Spanish applicants, with a length of one year (non-extendable in principle), and just for people with no children in their care. Also, the recipient could study abroad only courses no longer to 4 months, and mustn't work more than 6 months with the same employer within the length of his Visa.
By Santiago Ivar