NEWS
The Art Of Escape, or Hein Cooper.
Sunday, 6 March, 2016
By Marie Piumi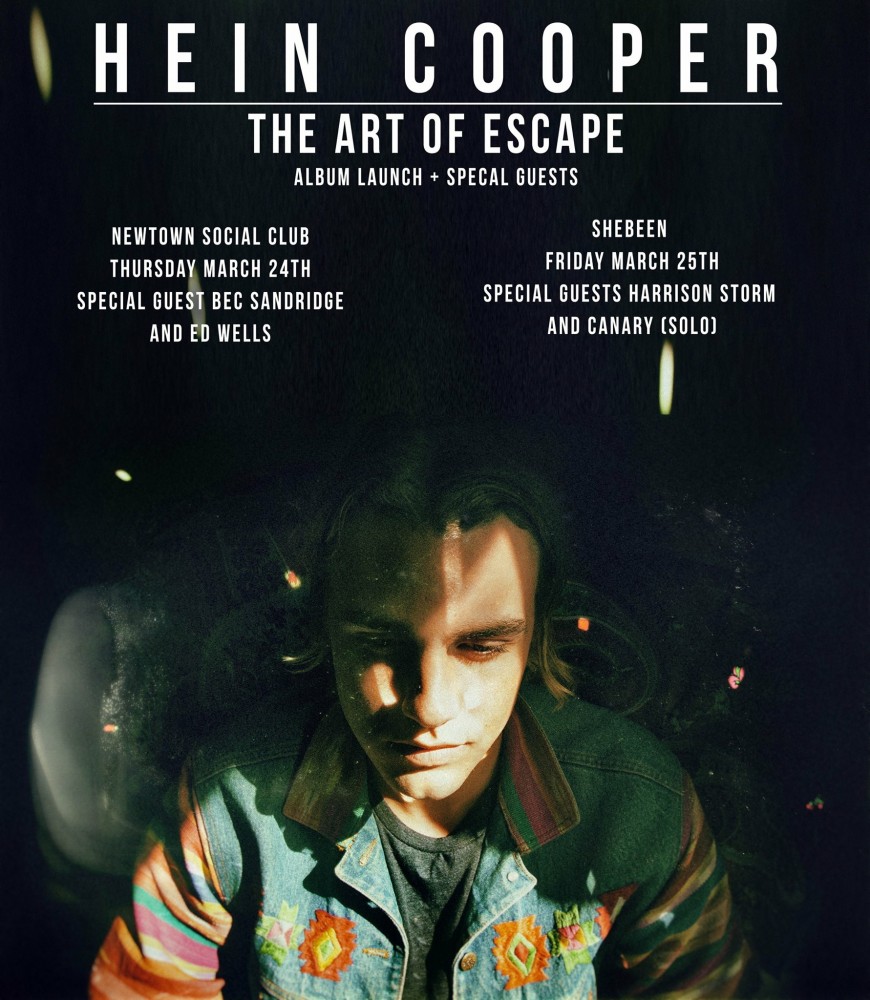 Even if you have never listened a song of Hein Cooper, you know this name, don't you? It's totally normal! One your friend talked to you about him, and you just didn't take the time to listen one of his famous track, as The Art of Escape;
or you saw his name on Facebook on a lot of other social network : actually, he's everywhere at the moment. So how, came out from anywhere, a young man is became so famous of our ears now?
Easy: he's doing a Tour, all around the world, from Australia, his country, to USA, via Europe : starting to win people's heart, if it's not already the case. And, in this story, the most original thing it's that he has not yet product an album, the first announced for May 2016.
If Hein can be proud of he managed to do until here, many people could be too, as his agent Sarah Chipman, or Franz Schuller, or again Marcus Paquin, his producer, who helped him to be released a teaser for his album with Indica Records, as well as to win Canadian's heart (Montreal and Canada; moreover that, Mr. Paquin has worked with many famous bands, as Arcade Fire or even The National).
He said: "It was a really collaborative process, he had a lot of great ideas that built the songs up in a way that got the ideas out of my head and into the record."
What you should remember, before having a look on the interview which Hein answered for us, is that Hein has done a really big career path in a short period of time : his music was initially folk and acoustic sound, and then has involved to finally be counted in a mix between indie and pop-music, without being categorized. Many people think to an electric music, but his playlist soundtrack is so large that you can easily find your happiness in.
To finish, just few words from Hein: "The sound of the record is definitely reflective of where I am now. Spending the year touring and playing live, definitely got me to the point where I'm able to replicate the sound of the record live, but I wouldn't have been able to do that if we released the album straight away" = fan's taste is important for him, to continue to bring elements at his songs: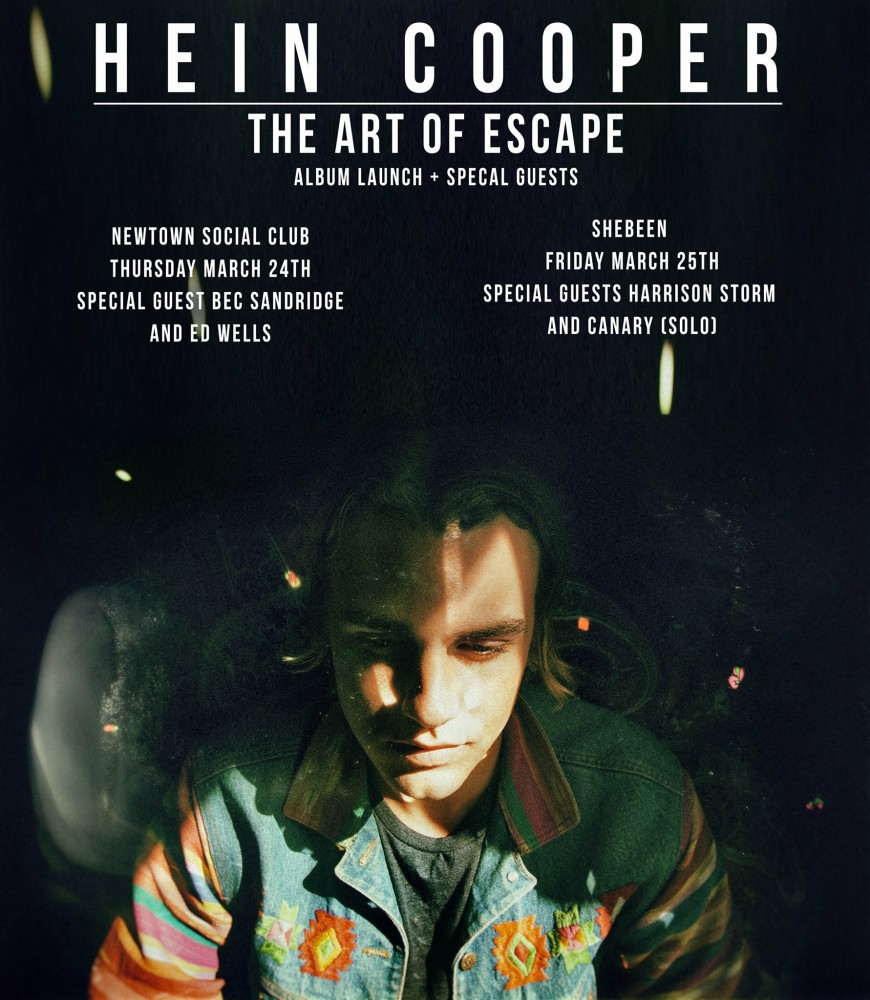 GM - When did you start to sing? In which circumstances?
I started singing shortly after I began learning to play guitar! I was around 15 years old and just didn't feel satisfied with playing the guitar alone. I needed more so I just began to try it out.
GM - How did you meet Sarah and Franz, your agents?
I met them all out in the surf on a surfing trip in Africa ;)
GM - How do you write your songs? (Alone? With friends?)
GM - What kind of person are you? (More solitary ? Or friendly-> both ? -> Can you describe you a little?)
I'm friendly but I like to be alone. I'm a taurus, so I like to stand alone in my paddock. I like to have all the other animals around me but I don't necessarily want anyone to get too close to me. I'm a solo type of person.
GM - The Art Of Escape talks about love and - pretty normal - escape ; is that a person particularly, or are you just a romantic ? Is that personal thought ?
I think Its singing from a deeper place than just to one person. I don't necessarily think I'm singing to a person but more to my own soul. Or more so from my own soul to my physical self.
GM - About your career, it actually grew up a lot in a very quick period ; what has the experience been like?
I have way less free time haha!
GM - You're really close to your fans that are why people like you so much; do you manage to live this situation, I mean, your actual success?
I'm not sure I understand this question!
GM - Are you ready for the release of your album? (Feelings, apprehensions, etc.)
HELL YES. I toured the album (played the songs live) for the past year before it's released. So I definitely feel that I am ready to perform the album live and give justice to the sound of the record.
GM- What is your future project? Are you going to do another tour?
Yes, I'm going to spend this year touring Australia and the world!