NEWS
Brazil opens first physical store of Bitcoin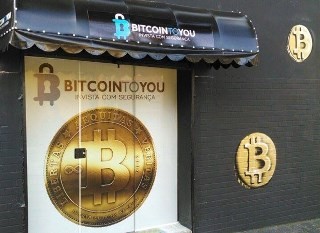 Thousands of companies and people in the world already accept digital currency
Bitcoin is a digital currency that can be used as means of payment and is controlled by a peer-to-peer network without depending on central banks. Created to be negotiated on the internet, the Bitcoin received more prominence in Brazil after the first open house exchange BitcoinToYou, the physical store buys and sells virtual currency in Curitiba (PR). In São Paulo, an ATM was installed in bitcoins.
"The main goal is to take the bitcoin to an environment outside of the internet, making it easier for people to buy it the same as buying a product in any one shop," says André Horta, executive director of BitcoinToYou,
There are already thousands of companies and people in the world that accept Bitcoins as payment. Furthermore, the digital coins can be transferred from one person to another in a secure manner.
Nevertheless, in December of last year, a study by the U.S. Congress pointed to the danger that can offer virtual currency to the monetary policy of the Fed - the U.S. central bank, if its scale of use grows substantially.
Image: G1