NEWS
Ecological restoration in Colombia is a reference in Latin America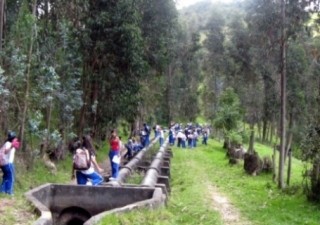 07/08/2014
Institutes analyzed 119 restoration projects conducted in forests, swamps, among others ecosystems
The ecological restoration is in process for some decades in Colombia and has become a point of reference in Latin America. The conclusion was published by "Ecological restoration in Colombia: trends, needs and opportunities", the Center for International Forestry Research (CIFOR).
According to CIFOR, ecological restoration can boost biodiversity conservation, provision of environmental services and climate change mitigation. To reach this conclusion, the leaders of this research, Carolina Murcia, Director of the Scientific Area of the Organization for Tropical Studies, and Manuel Guariguata, Researcher at CIFOR and Regional Coordinator for Latin America, analyzed 119 restoration projects conducted in forests, swamps, among others ecosystems.
The main results of the study reveal the role played by the State. Government agencies have been the primary agent responsible for financing, implementing and monitoring more than two thirds of the projects, according to Murcia and Guariguata.
Non-governmental organizations (NGOs) and academic institutions on the other hand, had fewer projects in their charge. However, they managed to disseminate results more successful than government entities, once presented at conferences, scientific articles in national and international specialized magazines and the web, according to research.
By Desie Caviganto