NEWS
Brazilian school creates a crowd funding platform to "donate time"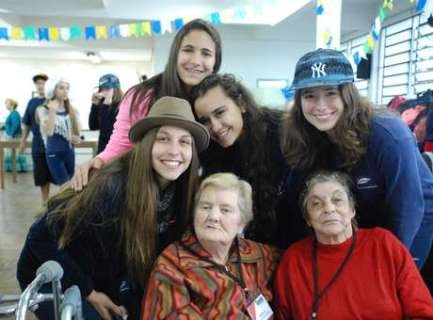 Institution of private network makes project to organize volunteer work
More than 60 volunteer teenagers donated their time to stand beside the elderly in a Jerk of Society Porto Alegrense of Assistance to Needy (Span).
The event was organized in partnership between the College Farroupilha and the collective Smile Flame.
The goal of the project called Social Funding, which serves as a collaborative platform for donating time, is to organize those seeking voluntary work in Brazil.
The operation is simple: the site discloses projects with date and number of participants required; interested click on "donate my time" and sign up to participate in the chosen work.
The Social Funding is open to companies, NGOs and groups that wish to promote activities and seek volunteers.
The social worker of the institution, Maria do Carmo Soares Pagano believes that activities are so good to all participants.
"Young people are able to see in the future.
And the elderly are given a positive charge, an affection as if they were with their grandchildren".
The Social Funding is part of the movement #daescolapravida (#fromschoolforlife), created in 2012 by the school to put students in touch with social problems.
By Deise Cavignato